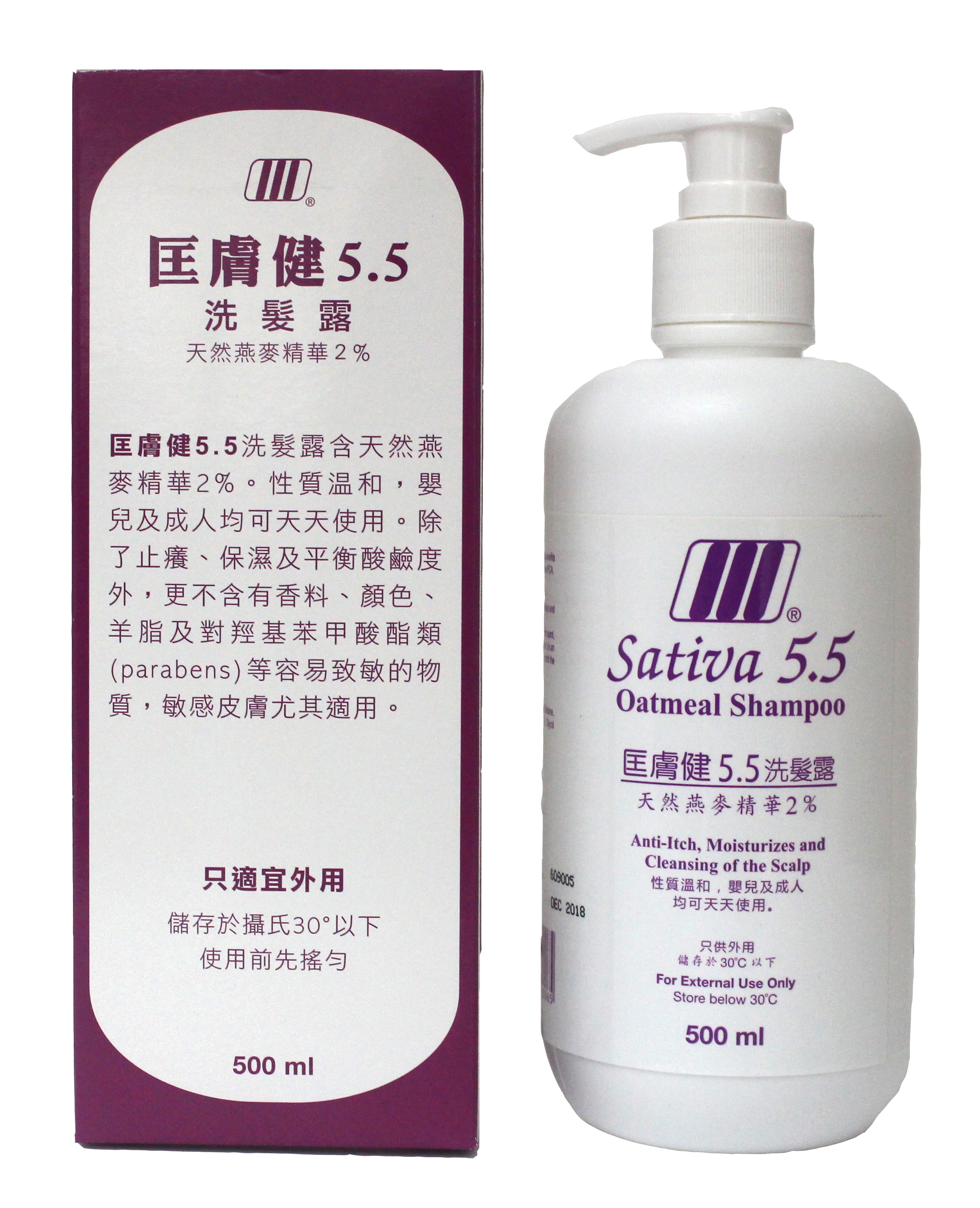 Sativa Oatmeal Shampoo 500 ml
Sativa Oatmeal Shampoo
Sativa Oatmeal Shampoo includes the anti-itch and pH balancing benefits of 2% Oatmeal (USP23) and the moisturizing effect of 0.5% Sodium PCA.
Sativa oatmeal Shampoo does not contain any added colour or scent, there is no lanolin nor parabens which may cause allergic reaction.  It is an excellent choice for people with sensitive and itch scalp and for both the very young and the matured users.
Directions:
Apply an appropriate amount of Sativa Oatmeal Shampoo to the hair and massage the scalp. Then rinse and dry.
2% Oatmeal Colloidal
Mild for everyday use for all ages.
Deep cleansing and moisturize the scalp to restore a pH balance environment for healthy hair growth.
Suitable for people who have irritated skin, inflamed skin and hair loss problem.
Relieves itching of the skin
No lanolin, no parabens, added color or scent
Restores and maintains pH balance of the skin
Suitable for dry, sensitive and damaged skin
Recommended by doctors and specialists