We care about you.
All of the Sativa products contain natural Oatmeal Colloidal as major ingredients. Oatmeal colloidals are rich in vitamins, vegetable oils, and minerals to create a protective film of acid, maintain normal pH, and strengthen lipids. It also protects the skin from minimizing the growth of bacteria. It is an effective anti-inch and anti-inflammatory agent for the skin.
The Sativa skincare products do not contain substances such as perfumes, lanolin, and added color that can cause skin irritation. Suitable for infants and adults for daily usage. Sativa skincare products have soothing effects on eczema, diaper rash, phlegm, sunburn, or sensitive skin. Under the protection of oatmeal colloidal, the skin environment is unfavourable to bacterial growth, which naturally can also reduce the use of additional anti-allergy drugs and reduce side effects on the skin.
We love your feedback.
Thank you for your support and it has become our driving force !
We sincerely hope that Sativa can benefit people to enhance and restore a healthy environment for their skin.
Our Products
Parabens, artificial color & fragrance* free
Suitable for normal to dry and damaged skin, especially eczema, sensitive skin type. *Only two products with Olive Oil have added scent.
Relieve skin irritation & itchiness
Natural Oatmeal Colloidal relieves itching, moisturizes, balances pH of the skin, minimizes the growth of bacteria. Suitable for all ages.
Recommended by Doctors
Recommended by different dermatologists, paediatricians and gynecologists in Hong Kong.
Retain Skin Moisture
Protects and rejuvenates the skin as if you are wearing invisible protective layers against harmful substances.
Maintain pH balance
Oatmeal Colloidal balances the pH of the skin and enhances environment for healthy skin.
Suitable for all ages
Mild for daily usage.
Testimonials
匡膚健係一連6日嘅工展會內接觸到好多新朋友,多謝大家嘅支持! 我地目的係為大家的皮膚回復健康,用燕麥精華為大家舒緩痕癢。
【Our customer: Mandy】 Products used: Body Wash & Moisturising Lotion Years of usage: Above 3 years
【Our Customer: Anna】 Product used: Shampoo Years of usage: Around 3 months
【Our customer: POPCORN EXPRESS】 Products used: Body Wash & Moisturising Lotion Years of usage: 3 weeks
【Our customer:Ms. Yeung】 Products used: Body wash, Shampoo & Moisturising Lotion with Olive Oil Years of usage: 3 years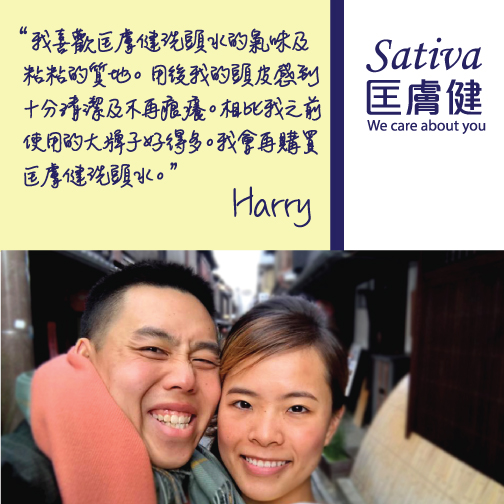 【Our customer:Harry】 Product used: Shampoo Years of usage: Around 3 months
【Our customer:Miss Lui】 Products used: Body wash & Shampoo Years of usage: 1 year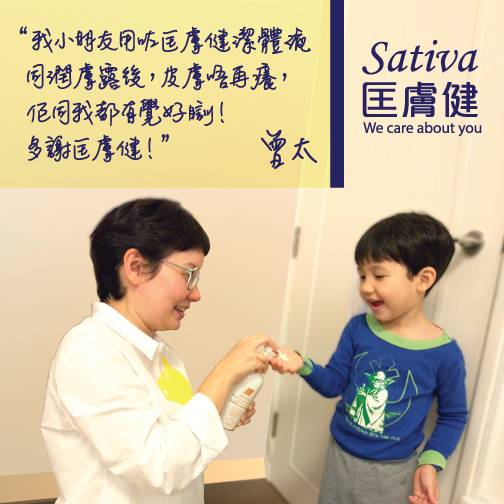 【Our customer: Mrs. Tsang】 Product used: Moisturising Lotion with Olive Oil Years of usage: Above 2 years
【Our customer: Bobby】 Products used: Body wash & Moisturising Lotion Years of usage: 6 months
【Our customer: Miss Fu】 Product used: Moisturising Lotion Years of usage: 1st time try out at exhibition booth
Sample Code